#PostponeNEETPG2023: Protesting Students Meet NMC Officials, Seeking Delay Of Exam By 2-3 Months
Postpone NEET PG 2023 Live Updates: Amid ongoing demands to defer NEET PG 2023, the protesting students along with Advocate Ravi Ponempalli met the officials of NMC and submitted a representation seeking NEET PG 2023 exam postponement. The Telangana High Court had suggested the aspirants submit a fresh representation to NMC for which the NMC has to respond as early as possible.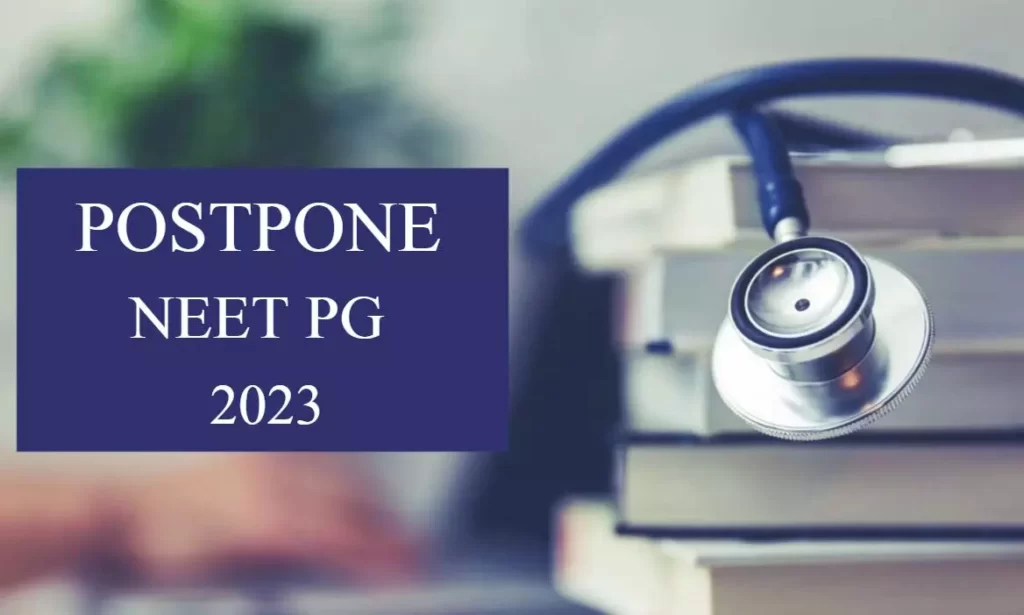 part from the representation of the students at the NMC, a fresh plea has already been filed in Supreme Court, and the date of the hearing is fixed for February 24. The plea seeks to postpone the NEET PG 2023 exam, which is currently scheduled for March 5. In their plea at the SC, the medical aspirants are demanding that the exam date should be postponed by 2-3 months.
The protesting doctors had earlier filed a petition at the Telangana High Court seeking a postponement in the exam and parallelly another online petition was filed by students which was signed by over 75,000 students. However, the Telangana HC rejected the plea and said postponing the NEET PG 2023 exam would affect the next batch.
NEET PG Results Updates
According to the current schedule released by NBE, NEET PG 2023 Results would be declared by March 31, 2023 and the Counselling process was expected to start in July.
Moreover, with the extension of the internship deadline till August 11, 2023, NEET PG counselling is expected to begin in September.