JEE Advanced 2023: Delhi HC To Hear Plea Seeking Relaxation On March 23
Urged to retake the engineering entrance exam
New Delhi
The Delhi High Court (HC) on Tuesday issued a notice to the Centre and other respondents and sought a response to a plea seeking relaxation for the students appearing for the Joint Entrance Examination (JEE) Advanced 2023. As per the report, the applicants have urged that it be made possible for them to retake the engineering entrance exam. The court listed the matter for the next hearing on March 23, 2023.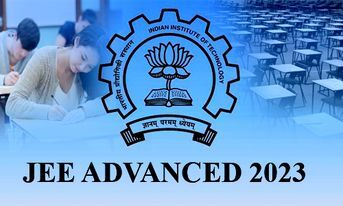 Technical issues plagued both JEE Main 2022 sessions, which were conducted in June and July last year. These errors prevented the candidates from giving the examination a fair shot, resulting in significant drops in many candidates' scores and percentiles.
Last year's JEE exams had a number of technological issues, including frequent computer crashes, a frozen screen for several minutes, questions that took too long to load, unfinished questions, and more. Some students claimed that they were unable to take the exam because their centres were abruptly relocated without intimation, IANS reported.
Also Read
Some candidates experienced errors in their results as well as differences in their response sheet. Students encountered similar technical issues during JEE Advanced 2022. For many of the students who experienced technical difficulties, it was their final try. It was the final JEE Main test for students who finished from Class 12 in 2020, and the final JEE Advanced attempt for students who graduated from Class 12 in 2021. Justice Purushaindra Kumar Kaurav issued a notice and sought a response within two weeks, reported IANS. It is argued that the deadly delta Covid wave of 2021 caused the Class 12 students of that year to experience extreme mental stress, anxiety, sadness, and other compensable damages, ranging from financial hardship to family member loss. This was after the Covid outbreak in 2020 had already negatively impacted their education for more than a year.
Here are the JEE Advanced 2023 Registration Dates 
The Indian Institute of Technology, Guwahati will begin the online registration process for the Joint Entrance Examination (JEE) Advanced 2023 from April 30, 2023. Interested candidates can apply for the same by visiting the official website at jeeadv.ac.in. The last date to apply is May 04, 2023. The last date for fee payment for registered candidates is till May 5, 2023. The examination will be conducted on June 4, 2023. For more details, please go through the official website of Joint Entrance Examination (JEE) Advanced 2023.