NEET PG postponement 2023 : No relief from Supreme court as it dismissed all the petitions seeking postponement
10 petitioners has completed their internship quite before the cut off date went wrong in court.
New Delhi.
The Supreme Court has refused to entertain the petitions seeking postponement of NEET PG 2023 examination. The Court has dismissed petitions seeking to postpone NEET-PG 2023 exam, scheduled on March 5, 2023.
Senior Advocate Gopal Sankaranarayanan, appearing for the petitioners, submitted that out of more than 2 lakh aspirants who have enrolled for NEET-PG 2023, nearly 1.3 lakh candidates are amongst those who have completed their graduation in previous years and who could not make it through Postgraduate programme in the previous terms. He informed the court that the previous practice in the past is that the gap between the internship last date and the exam is never more than two months.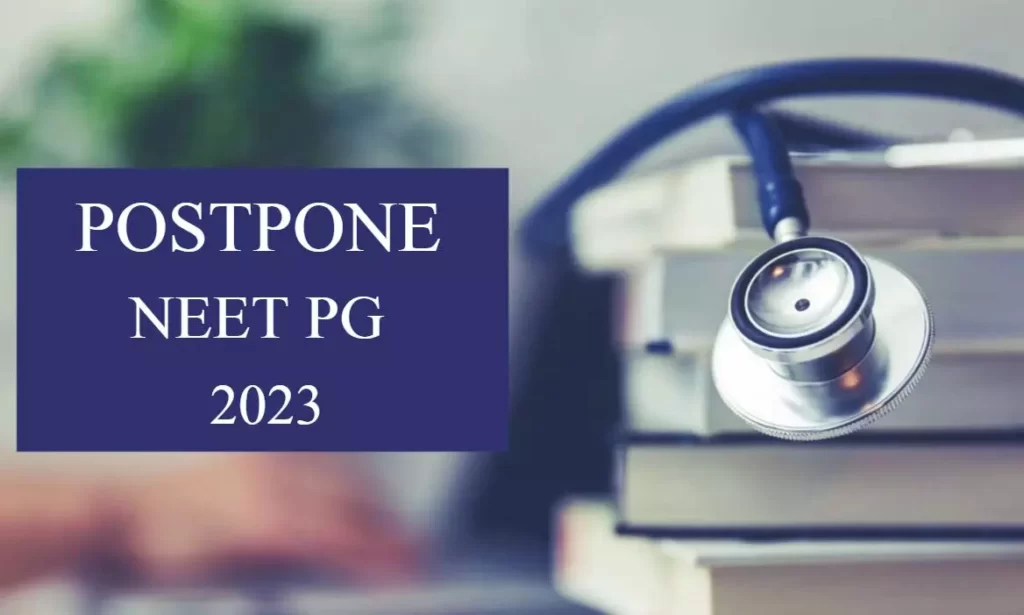 On this Justice Bhat asks the advocate if he wanted to say that they should not have postponed the internship. How many time have they postponed the date in the past, says Justice Bhat to which GS responds that they did last year also. Again he asked to advocate Sankaranarayanan that when will the internship end. To which the advocate said that for those candidates he represents it is May, June, July.
The Supreme Court bench questions the Petitioner on the number of aspirants for NEET PG 2023 examination enrolled, and the validity for the request of the postponement of the internship dates
Petitioners Counsel says that as the internship deadline is extended, there is no hurry to conduct the medical entrance examination (NEET-PG) immediately, and exam date may be postponed by 6-8 weeks.
Respondents argued with the data
Respondent Counsel Aishwarya Bhati says during the hearing that 2 lakh students have enrolled in the previous window for the registration date, and only 5,000 candidates have registered in the recent registration window. And exam date has been announced 6 months ago.
Petitioner Counsel questions the numbers given by the respondent counsel on the matter that if 67,000 candidates are fresh then how can 1,20,000 students complete their internships.
after this court dismissed the petitions.
what went wrong for students ?
Respondent Counsel Aishwarya Bhati argued that a sizable petitioners are those who has completed their internship quite before the deadline so why they are seeking the postponement. On this argument court read out that one petitioner has completed his internship in 2017. Then why he is seeking the postponement.
she also said that NBE is trying to bring the examination calendar on track which was lagging behind due to corona crisis. The examination conducting partner is having another available to conduct the exam.